TASK-9 offers untrained, partly trained or fully trained dogs of many breeds; for virtually any purpose. We currently provide dogs for agencies within Australia and internationally. We specialise in providing dogs that have had extensive developmental work, in the specific roles and tasks your agency or organisation require. As we have completed all the testing and development work, this allows you to move straight into formalised training to meet your operational requirements.
We can also fully train dogs to meet your specific requirements – ready for deployment.
We have one of Australia's best equipped canine training facilities that can cater for almost every type of training.
We have extensive contacts in Europe and the USA and as such, can source and import dogs for virtually any purpose.
We only train and sell top quality, high performance dogs – to sustain this expectation, our dogs come with a full health and performance guarantee.
We can supply dogs for the following areas:
MILITARY WORKING DOGS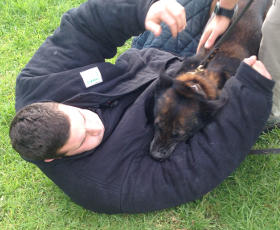 LAW ENFORCEMENT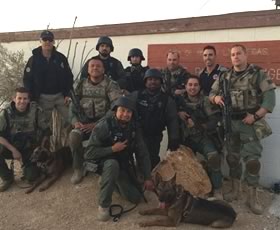 SEARCH & RESCUE
SCENT DETECTION
SPECIALIST DOGS
TRACKING & MAN TRAILING
SECURITY & PROTECTION
TACTICAL ROLES
Our normal protocol is to take orders for the specific dog(s) your agency or department requires. We then source and develop the dog to meet your needs.
Occasionally we have dogs available for immediate sale: click the link for our current list of DOGS FOR SALE
In addition to the sale of adult dogs, we have our own world class, working dog breeding program.
Not only do we source dogs from locations throughout Australia and internationally, we also have Australia's most extensive puppy and young dog development program. Our pups are raised and developed, to achieve their optimum potential as operational working dogs.
Click here for details.